Good public relations is just that: relating well to your public.
With smarts, know-how, and tenacity we connect you to your audience and get the attention you deserve. Jenny Kaplan Public Relations promotes companies from the North Bay, Sonoma County, and across the nation.
Testimonials
I cannot express enough how grateful I am to have had the opportunity to work with such an exceptional PR leader like Jenny Kaplan. From the moment I started collaborating with her and her firm, my company took an incredible turn for the better.
Jenny possesses an unparalleled level of persistence and determination that is truly awe-inspiring. She never settles for anything less than excellence and consistently goes above and beyond to ensure that my and my company's brand and message reach the right audience. Her unwavering commitment to securing placements in major media outlets and local publications has been nothing short of remarkable. Thanks to her efforts, my name and company have been featured in prestigious publications that I could only dream of being a part of.
What sets Jenny apart from others in her field is her ability to build confidence in her clients. She has an innate talent for recognizing and highlighting their strengths, which in turn boosts their self-assurance. Her unwavering support and belief in my abilities have been instrumental in my personal and professional growth.
If you are looking for a PR firm to go above and beyond to help you and your company improve your brand, look no further than Jenny Kaplan & JKPR.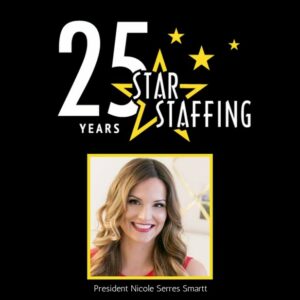 We hired Jenny Kaplan after a two year intensive marketing/image over haul to garner media attention for our Bed and Breakfast. We couldn't have been happier with the results.
Jenny has an uncanny ability to get face time with the press and sell a potential story. We were particularly impressed with her ability to step outside the box of "traditional media work" and create huge successes for us in the unconventional realm of pet related marketing. The press attention we received has given us a powerful and renewable marketing tool that will ensure the success of our business for years to come.
I've never written a press release or had one done for me before. At Jenny's PR workshop I got such good coaching and explanation of the intricate structure that underlies a good press release that I'm absolutely thrilled and satisfied. I drove two hours to get here and it's two more home – I'd stay here 8 hours. It's absolutely worth it!
Having been in marketing for several years, I'm always skeptical of PR people. Kaplan proved to be a true professional and a shining light in the world of getting good press.
She delivered exactly what she committed to and was able to help us gain a ton of traction for our growing relationship with a search giant. I have referred her to a couple of my clients and will continue to do so.
Jenny gave me a huge energy boost and clear direction when I was befuddled with the marketing side of my business.
She helped me map out goals and the steps to achieve them. She always has great ideas and suggestions for even the seemingly obvious stuff, like how to handle a first contact call. With her help I have made huge progress this year, getting articles published in local and online journals, and am becoming established in my community. She is a PR genie!
Jenny Kaplan's talent goes far beyond being great at PR. Jenny makes the news happen – she's a Newsmaker.
Our ultimate goal was to become known for our innovations in the industry. Now our prospects are calling us instead of us calling them!

Let's build an action plan to get you noticed.
Call us at 415-342-2209 or Send us a message